In Memory
David Cook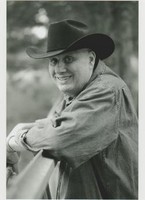 David was born in Houston on January 20, 1952. He was raised in the Mangum-Oak Forest area, and attended Waltrip High School where he was in the ROTC each of his high school years. After graduating in 1970, David went to work for his Dad's company, Cook Equipment, selling tractors. From there, he joined the HPD Academy in 1974. David had always wanted to be a police officer.
As an officer, David patrolled the Oak Forest Mangum Manor area for many years. Along with being a patrolman, he was a Baton Instructor and a Field Training Instructor at the Houston Police Academy. He was also a Paramedic Instructor at San Jacinto Junior College, as David was a certified flight paramedic. He retired from the police department in 2007, but continued to work as a civilian in the IT department for the Gang Division until 2010.
Since then David had been enjoying his time with his wife at their beautiful home they built near Brenham. From a drawing on paper, David and Jane planned their dream home, which became a reality in July 2010. Once they moved to "the farm" as it is known, he was able to enjoy his favorite pastime of watching movies, especially old westerns and cartoons. He had a collection of over 900 DVDs, that family and friends could "check out" just like at Blockbuster. He literally had a "sign in, sign out" sheet.
Now living at the farm, he was supposed to drive his Mom to her exercise classes and he was supposed to hit the gym as well (the one his mother bought a year's membership for.) But David had a different idea: he found a local coffee shop and rather than hit the gym, he would drop Mom off at her class, and he would frequent the coffee shop and enjoy his foo-foo coffee drink while surfing the internet on his phone. That was David's definition of retirement.
David is preceded in death by his dad, Robert Cook, a sister, Martha Cook, and brother, Tim Cook.
He is survived by his Mother, Margaret Cook, his wife, Jane Cook, his two daughters, Amber Whitt, Amy Oliver and her husband Charles, and his son, Jason Cook. David also has four stepchildren: Stephanie Johnson, Charlie Johnson and his wife Liz, Chris Johnson and his wife Stephanie, and Samantha Wellmeier and her husband Daniel. He is also survived by two sisters Sandy Cook, Norma Hardie and her husband Rob, and their families.
Together David and Jane have 9 grandchildren, with the 10th (a granddaughter) due in April. They are Jack and Chad Oliver, Krissy, Katy, Todd, and Kelley Bentley, Talon Sumerford, Nicholas Johnson and Mabel Wellmeier.
David will be deeply missed by all his family and friends.
Facts
Born: January 20, 1952
Place of Birth: Houston, TX
Death: November 30, 2014
Place of Death: Chappell Hill, TX
Occupation: Retired
Organizations: Retired Houston Police officer